Development
& Construction
A comprehensive and cross-functional management of the entire renewable energy supply chain
As a pioneer among private operators in the renewable energy sector, Tozzi Green develops renewable energy plants, managing all aspects of the process in an integrated manner, from the preliminary feasibility assessment to construction and commissioning.
The relationship that Tozzi Green builds in the places where it operates is not limited to procedural compliance and formal relations with institutions, but involves the local communities by listening and finding practical solutions together.
Tozzi Green's participatory approach, in line with its core values of sustainability, covers all project phases, from design to construction, for which local contractors are always preferred.
We develop projects for a green future.
Track record of completed plants
The portfolio of plants developed and constructed by Tozzi Green includes wind farms, biomass and biogas plants, hydroelectric power plants and photovoltaic plants of small, medium and large size. The development of new projects is the cornerstone of our growth and a differentiating factor in the success of our initiatives.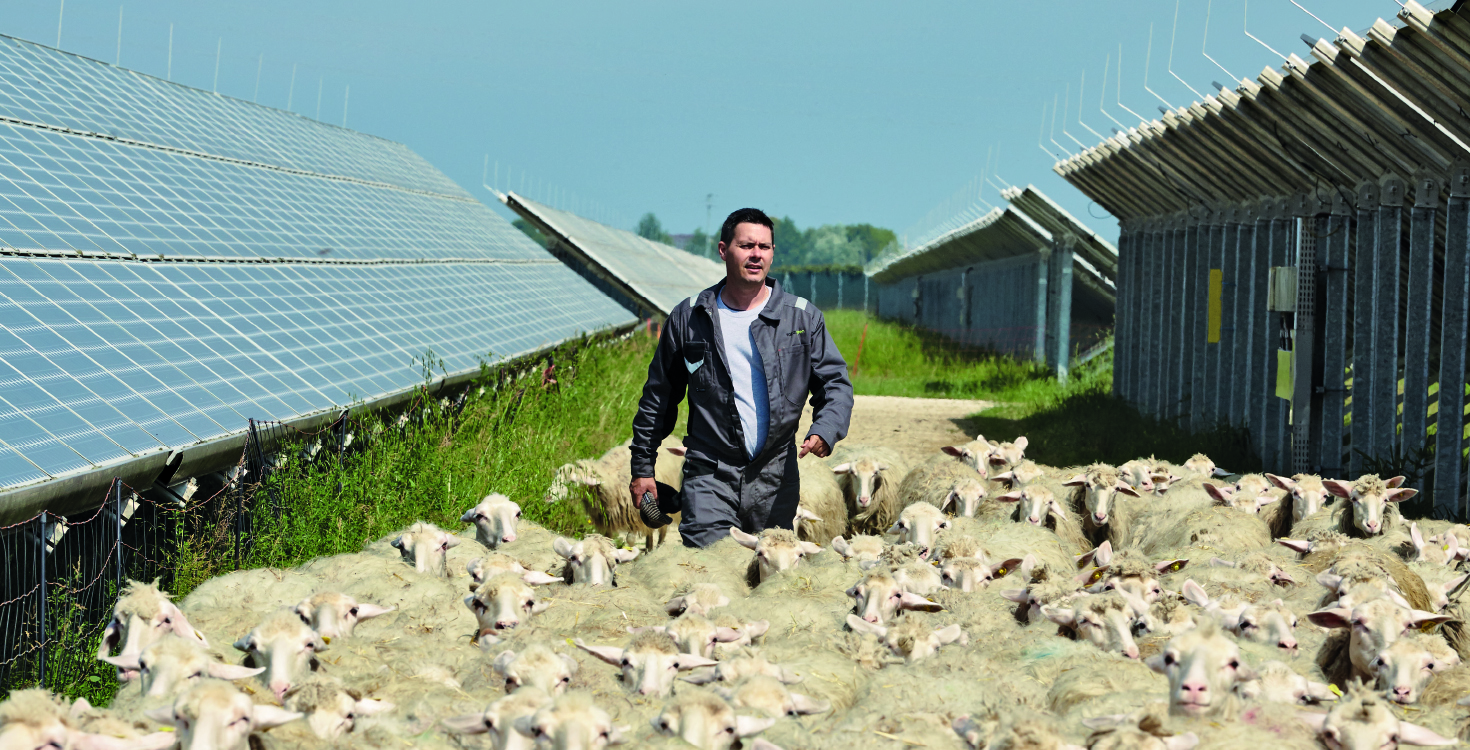 AGRIVOLTAICS
The term agrivoltaics is used to define an agricultural-photovoltaic system in which panels are installed on the land in such a way that agricultural activities, such as the cultivation of plants, arable crops or fruit, can be fully carried out, maintaining their role as the primary use of the land surface, and in such a way as to allow access to agricultural machinery or livestock. Agrivoltaics brings together renewable energy sources, sustainable land use and the protection of biodiversitywith a positive approach in which the combination of energy activity and agricultural practices is instrumental in creating value that is shared with the area and local communities where the plants are installed.
Tozzi Green's agrivoltaic projects ensure that agricultural activity is compatible with the current use of the land and its agricultural traditions, guaranteeing high standards of agronomic, environmental and natural sustainability and enhancing the vegetation and wildlife of the area. Based on the experience of the photovoltaic Pratopascolo in Sant'Alberto di Ravenna the project idea for the Agrovoltaic Park in San Giovanni in Fonte di Cerignola was born.
"Starting afresh from the earth is a necessity of our time, and we need to study a new way of being farmers."
Franco Tozzi
AGRIVOLTAICS
Photovoltaic grazing meadow in Sant'Alberto, Ravenna
Power: 34,6 MW
Area: 71 hectares
Type of system: stationary, south-facing, with structures raised 80 cm above the ground to allow grazing of Sardinian sheep
Cultivated area: 60% photovoltaic grazing meadow
AGRIVOLTAICS
Agrivoltaic System in Cerignola San Giovanni in Fonte
Power: 99,42 MW
Total area: 162,77 ha
Type of system: single-axis trackers raised off the ground and placed so as to allow agricultural activities to take place
Cultivated area: 82,39%.
More precisely:
– 124,28 hectares under the photovoltaic panels and between the rows (artichokes, asparagus,
melliferous plants, cereals, and legumes);
– 21,11 hectares around the perimeter (Habitat 6220, vineyards, orchards and olive groves).
Beekeeping: 300 beehives under the panels